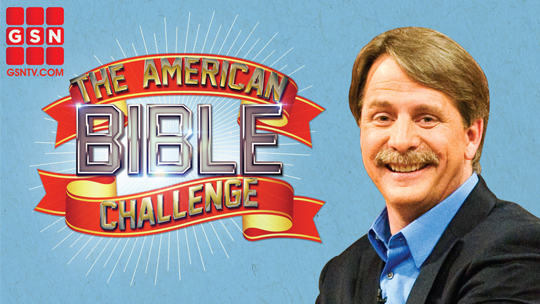 My take on "The American Bible Challenge" and Christians watching TV in general: It is only because of Christians working hard in the Entertainment industry, forging friendships, understanding the business side of show business, and interacting with the industry diplomatically (not boycotting or bashing) that shows like this are able to get on the air. If Christians want shows like this to stay on

the air, and more shows like this to be created, they must:
1) watch the show however they are able,


2) support the advertisers that sponsor the show, and




3) support the content that fellow Christians make.



That, of course, will require due diligence of knowing what God is doing in Hollywood. If we stop the bashing of what we don't like and start supporting what we do like, during the few opportunities that come along (Christy, Promised Land, Touched by An Angel, Saving Grace, Joan of Arcadia, etc.), then Christians will finally be responsible consumers with a voice to be heard instead of participants of a boycott with a voice everyone tunes out.